October is National Bullying Prevention Month. The National Bullying Prevention Center provides a "Kids Against Bullying" pledge encouraging kids to speak up against bullying, support those being bullied & to be a friend when they see bullying.
http://ow.ly/snaM50wEVmm

Homecoming Week and Red Ribbon Week will be October 21 - October 25! Monday - Hawaiian Day Tuesday - Pajama Day (you MUST be in dress code and no houseshoes!) Wednesday - Tie Dye Thursday - Class Colors (6th grade - white, 7th grade - red, 8th grade - black) Friday - Red Out

Our AVID science students are hard at work! They are collaborating, annotating, organizing information in Venn diagrams and much more. Students present to each other in order to share what they have learned.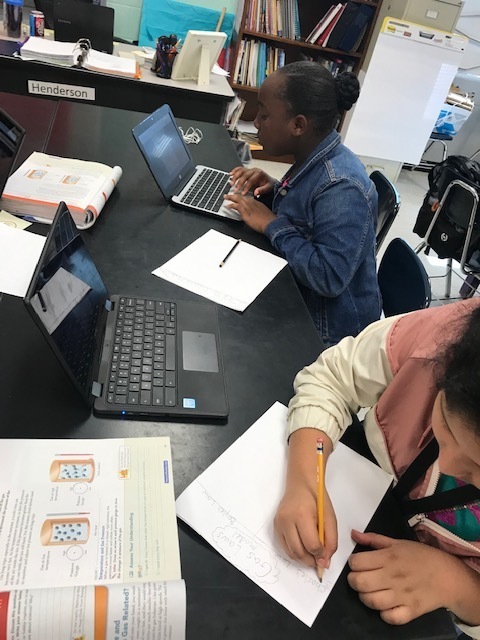 Faculty Meeting tomorrow 4:15- 5:15. PTSO mtg 6pm. Make plans to attend. PTSO dues are $5 for the year. Let's show our engagement by becoming 100% financial with the organization. I will be providing the refreshments for the meeting.

If your student is interested in trying out for the MMS archery team, there is a required informational parent meeting Tuesday, October 15 at 6:00pm in the Maumelle Middle School Media Center.

Yearbooks and ads for 8th graders are now ON SALE! See the ad pages for sizes and prices. Yearbooks are now on sale through
www.jostens.com
. Don't miss your opportunity to purchase this year's yearbook!

The calendar can now be found in EVENTS. Important district-wide dates will be posted on the PCSSD website. School-specific dates will be posted on their respective school websites. You can view the "At-A-Glance" calendar here:
https://5il.co/amrb

7th and 8th grade girls basketball tryouts are Thursday, October 10 from 4:00-5:30 pm in the MMS gym. Students must have a current physical in order to participate in tryouts. See Coach Casey or Coach Anderson for more information.

School picture day is Friday, October 11. Your child should have brought the packet home on Tuesday.


Congratulations to the 2019-2020 homecoming court! 7th grade: Kina B., Rain K., Rachel H. and Nicole G. 8th grade: Payton A., Chloe B., Remi K., Madison B. and Caroline W. The homecoming queen will be announced during the pep rally on Thursday, October 24 at MMS.

Maumelle Middle administrators are rocking their college alumni colors today.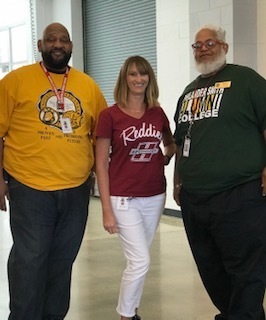 The stringers fought hard but fell short to the bruins 28-26 better luck next time. #GOSTRINGERS
Come support the Maumelle Middle School football team as we take on the Pulaski Academy Bruins.