January is School Board Appreciation Month! Be on the look out as we highlight each of the PCSSD School Board members on social media this month. Be sure to give them a "thank you" for their dedication to our students and schools. #pcssdproud #equityandexcellence

Happy New Year!!! Students will be coming back to school for the second semester on Wednesday, January 4, 2023. Please make sure that your student knows where his/her Chromebook is and that it is fully charged and ready to go for classes on January 4. Loaner Chromebooks are in very limited supply. Thank you!!! Go Stingers!!!

Ms. Matthews' favorite thing from MAUMELLE MIDDLE's first semester: Staff, students and teachers decorated classroom and office doors and even bulletin boards for the winter holidays. Go Stingers! #pcssdproud #equityandexcellence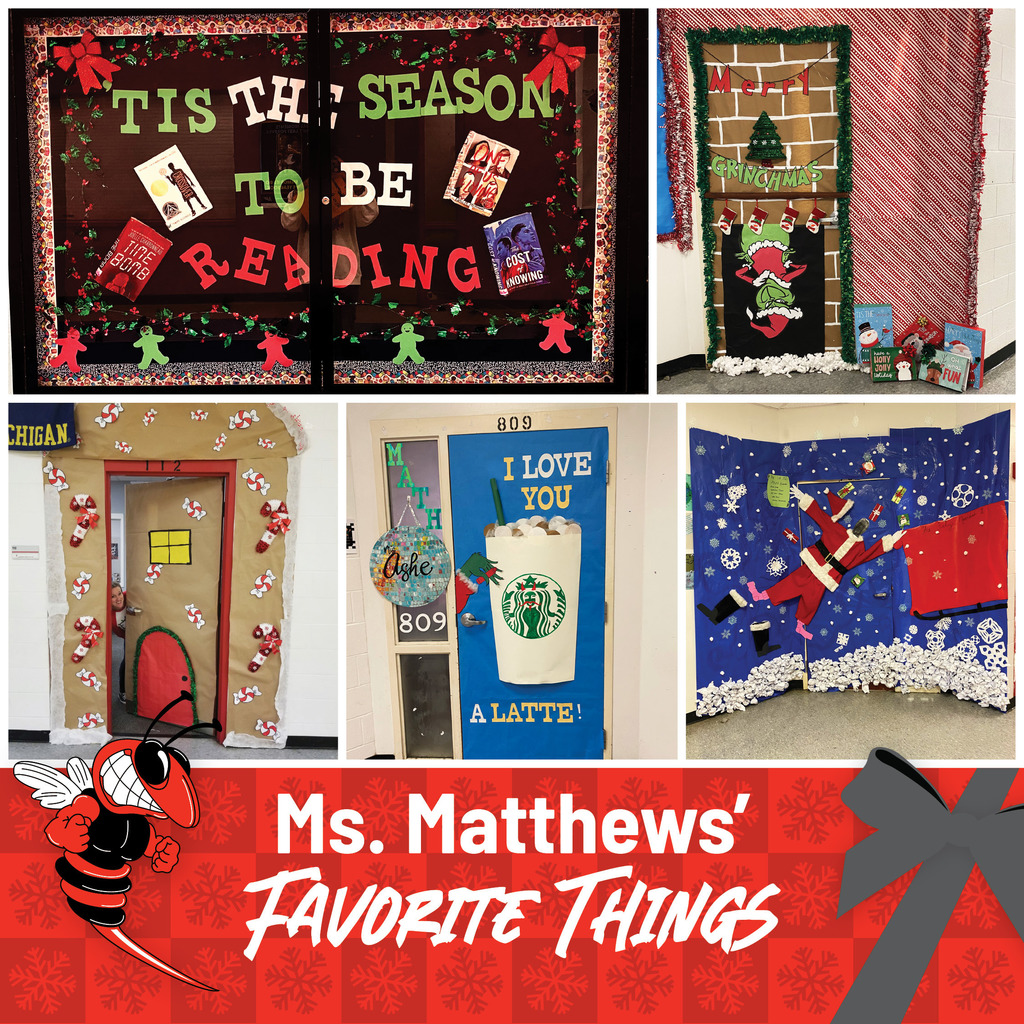 Happy 2023!! #pcssdproud #equityandexcellence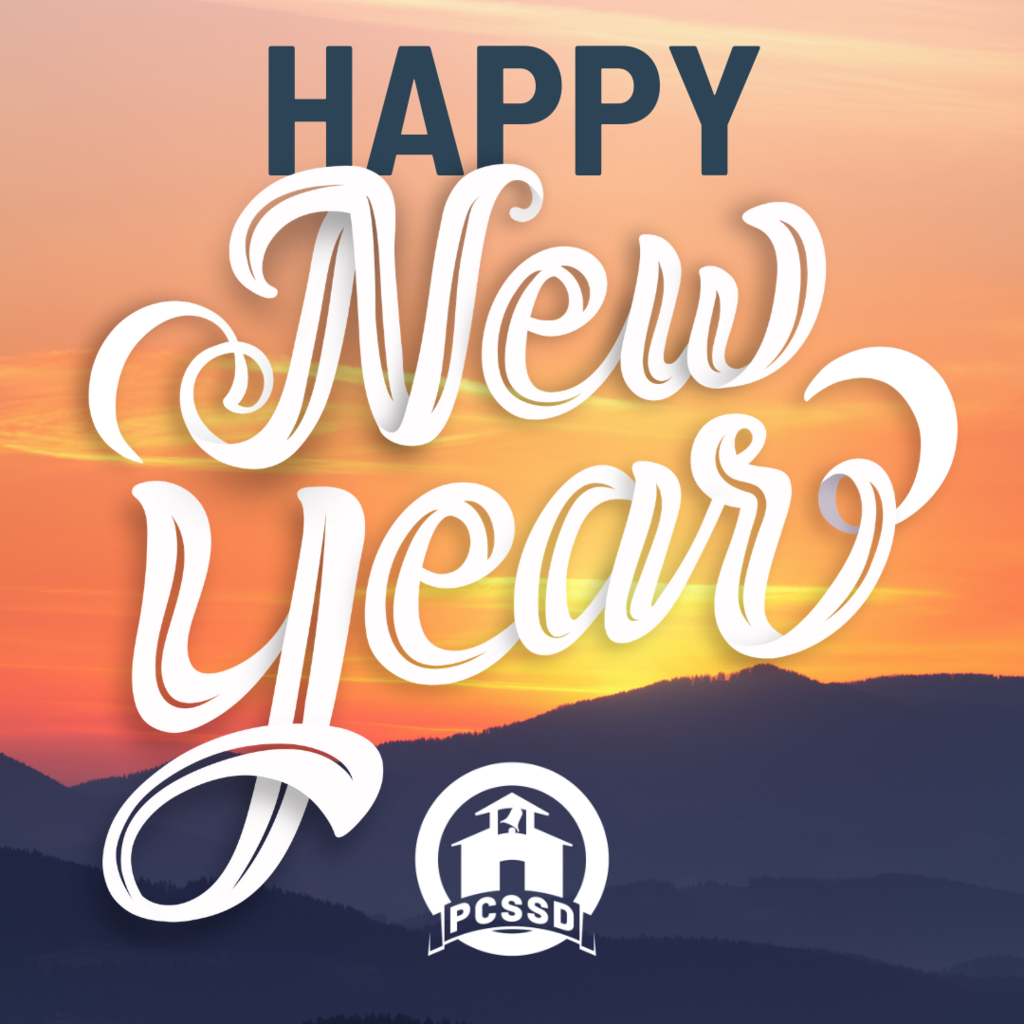 Hope you've enjoyed winter break! Just a few more days until we're back in the classroom. Reminders: •Mon., Jan. 2 - District is closed. •Tues., Jan. 3 - Schools are closed; offices are open. •Wed., Jan. 4 - School resumes, 3rd quarter begins. #pcssdproud #equityandexcellence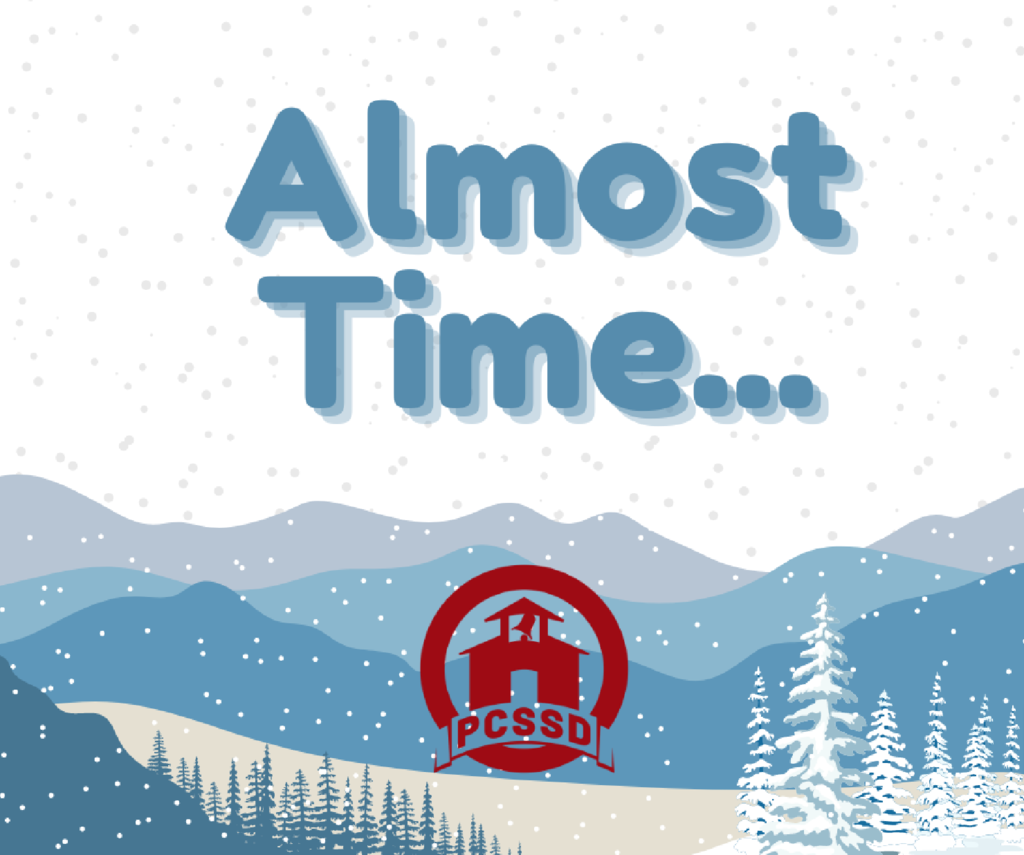 Get your 2023 resolutions ready - it's New Years Eve! #pcssdproud #equityandexcellence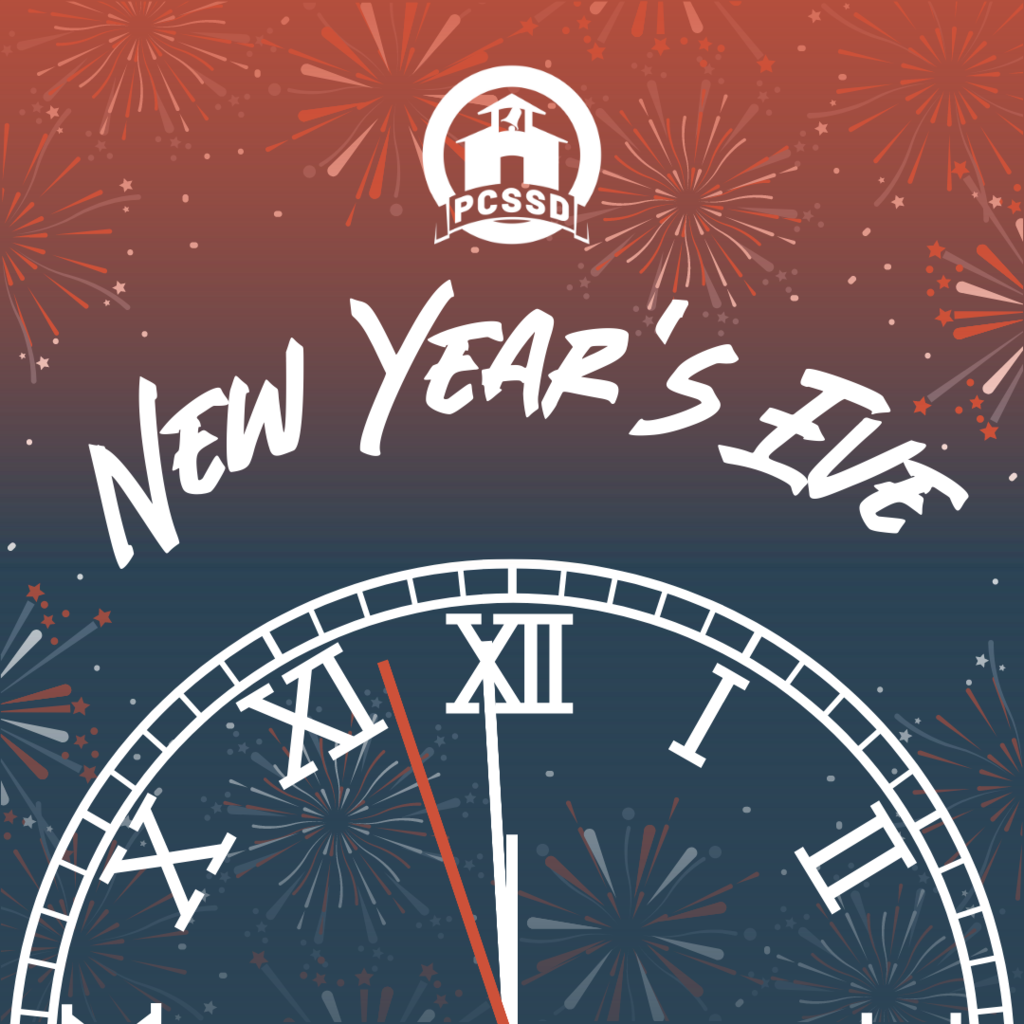 PCSSD is still accepting applications for free and reduced cost breakfast and lunches. It is more than just a meal, it also provides additional benefits, including discounts on college application and testing fees.
https://www.pcssd.org/o/pcssd/page/free-and-reduced-lunch
#pcssdproud #equityandexcellence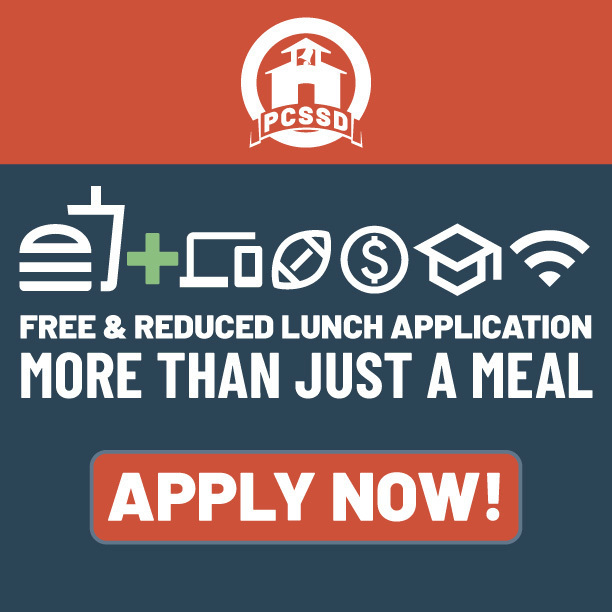 Happy Kwanzaa! Today is the first day of the annual celebration of African-American culture culminating in the feast Karamu. #pcssdproud #equityandexcellence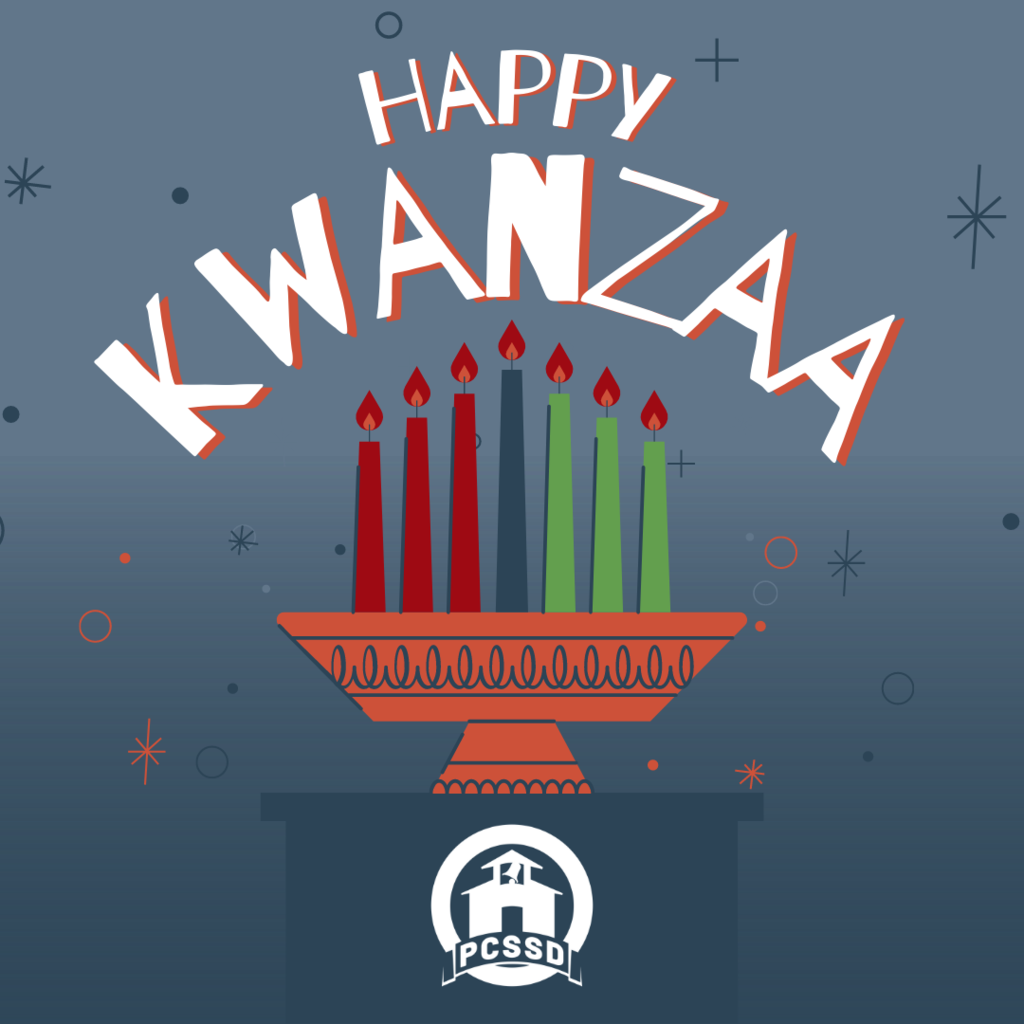 Merry Christmas! #pcssdproud #equityandexcellence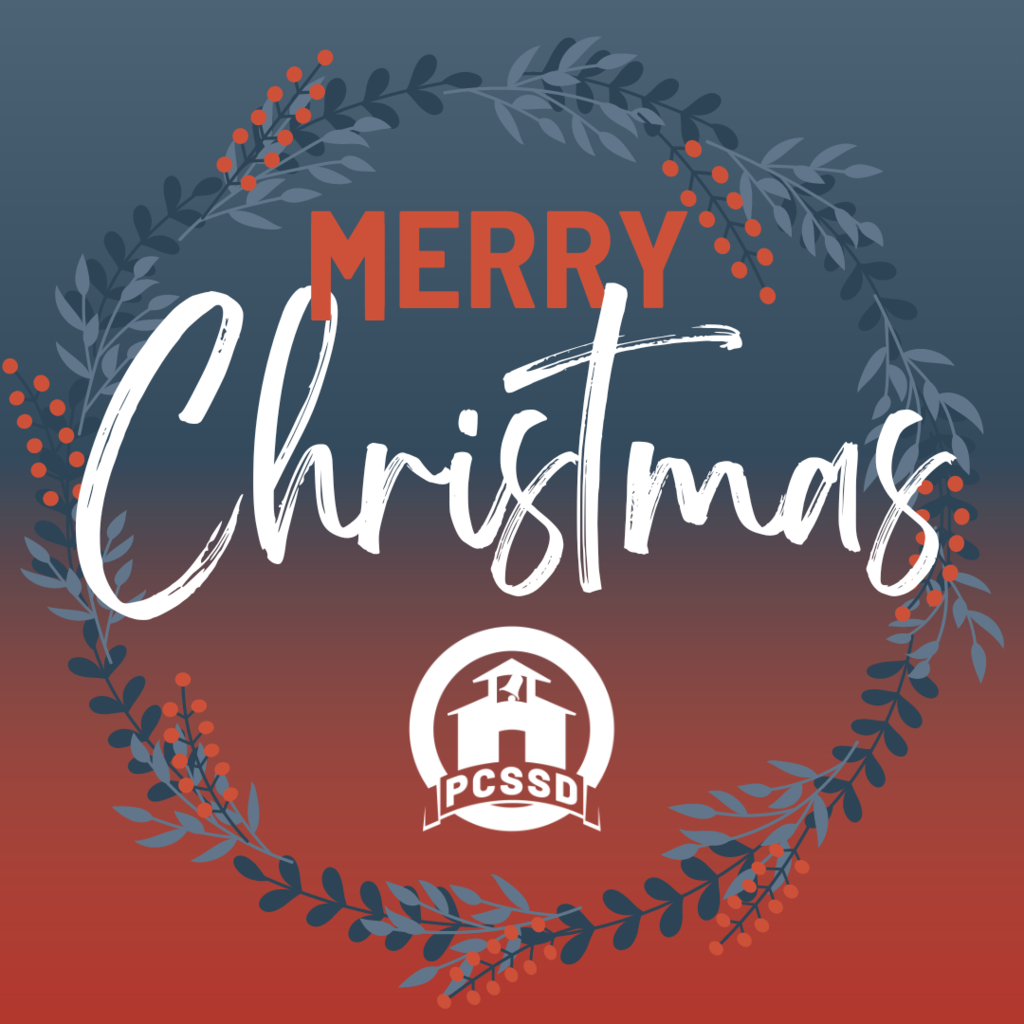 It is Christmas Eve! What are your traditions this time of year? #pcssdproud #equityandexcellence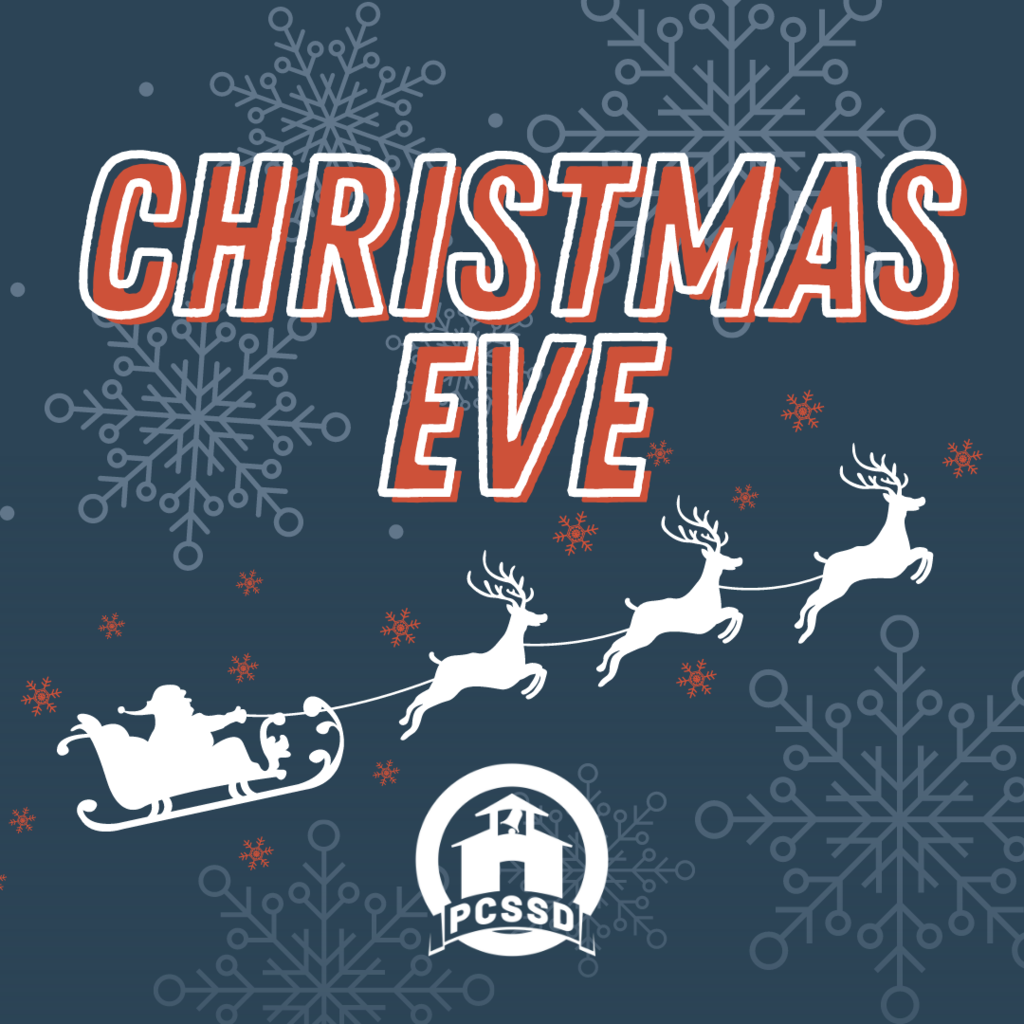 It's the First Day of Winter and temperatures are going to drop even lower this week. Stay safe and stay warm! #pcssdproud #equityandexcellence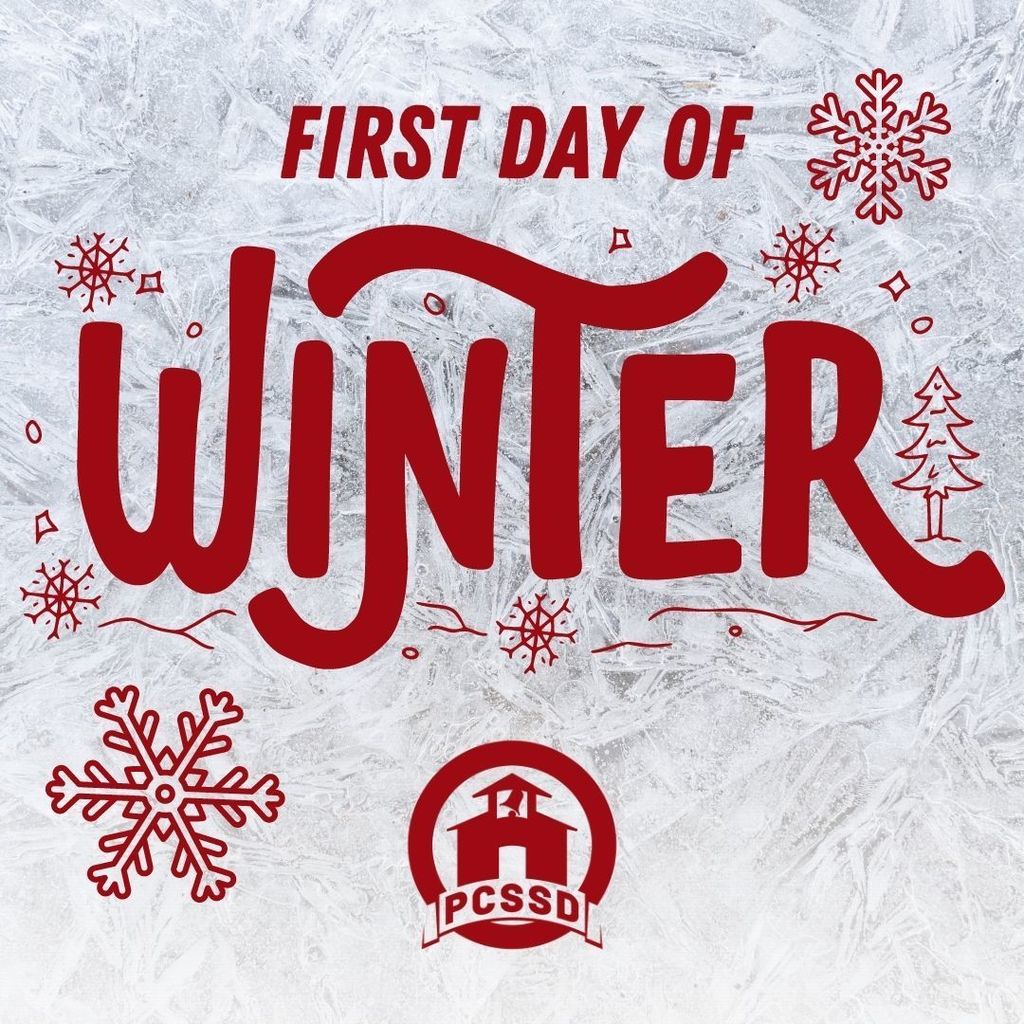 Special shout out to our Lexia Legends at Maumelle Middle for this week! These students have worked really hard to achieve at least 30 units in Lexia. It takes a lot to do so and we appreciate all of their efforts and time they spent completing the challenge! Go Stingers! 6th Grade Nguyen, Thanh Smith, Trinity Davis, Chancen Elliott, Olivia Lenahan, Liam-Michael Weng, Elaine Miles, Sidney Vallas, Rose Thomas, Kahwonne Blankenship, Olivia Porter, Dax Salgado, Isabella Olmstead, Thea Gonzalez, Camila Castellano, Matthew Sanders, Khloe Trotter, Aubrey Johnson, Ariana Coiley, Daya Ward, Mason Johnson, Rochelle Ivory, Judah Tullos, Jacob Adebayo, Marley Clausen, Emmeline Walker, Nicholas Warrior, Isaac Price, Stone Quarrels, Courtney Bryant, Lukas Juarez, Yamilet Ingram, Damen Harrill, Abigail Dallas, Leilah Moten, Avery Collier, Nahla Henley, Haiden 7th Grade Lucas, Lorena Williams, Iyanna Mack, Louis Rodtnick, Ally Acker, Kaitlyn Johnson, Lyric Pickett, Jackson 8th Grade Nguyen, Dat Tran, BaoNgoc Martinez Cruz, Ana Paola Jones, Jayla Gonzales-Ovalle, Hiria Parker, Ar'Ryeunna Haskin, Kaiden Freeman, Kenley Roberts, Tatum Punio, Kyle Kenneth Hines, Montgomery Nuniss, Davine' Everett, Jaylin Boyd, Sasha Barefield, Kason Austin, Jack Noble, Cohen Torian, Jacob White, Jameson Alexander, Zechariah Benedetto, Benjamin Barber, Anderson Wilkerson, Genesis Smiley, Kaliyah Ruple, Reece Moore, Samiya Reese, Serena McRae, Sydnee S Csege, Adam Caldwell, Alyssa Drost, Anabelle Rochelle, Brody Stewart, Bryson Dallas, Cannon Quarrels, Cameron Harris, Destiney Williams, Elijah Samson, Haley Lambert, Jared Lane, Jaimeson McKee, Jericho Clausen, Katelyn Cook, Kaielyn Forte, Kendyl Freeman, Kacey Farr, Liv Ervin, Mary Piggee, Nevaeh Hankins, Olivia Rodtnick, Riley Scott, Chloe Miguet, Gavin Stogner, Makaila Jackson, Kaleb Ferrell, Sophie Jones-Cassidy, Layla Gonzalez, Elena Young, Jeffrey Stuard, Jamion Kelley, Laylah Best, Keshawn
Happy Hanukkah! Tonight begins the 8-day Jewish festival. Each night a candle is lit on a menorah until all the candles are lit on the last day. Included in the festival, often called the Festival of Lights, are food, music, and games. #pcssdproud #equityandexcellence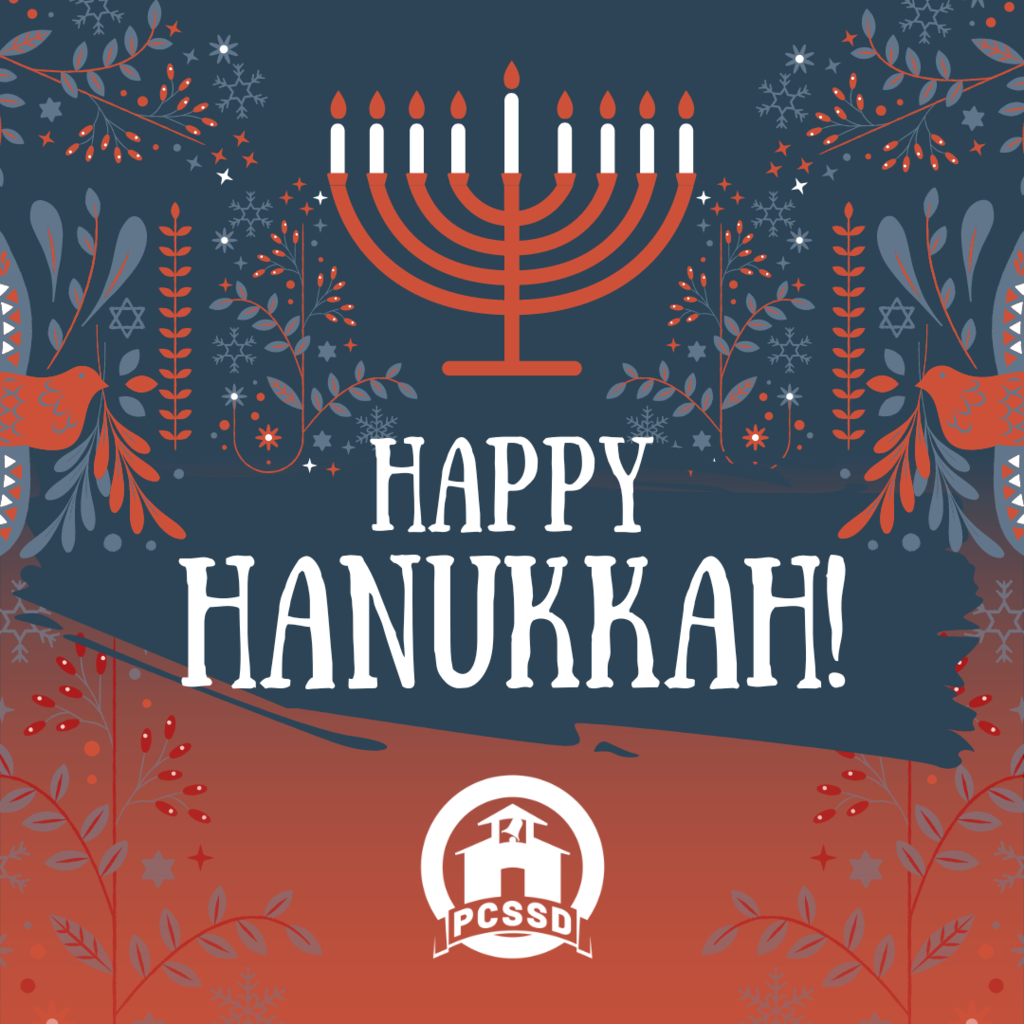 We would like to say a huge "Thank You" to our fabulous community for supporting our Stinger Angel Tree this year! With your help, every student whose request was on the tree has been fulfilled! We appreciate you all!

We have had some fun holiday dress up days recently. Go Stingers!!!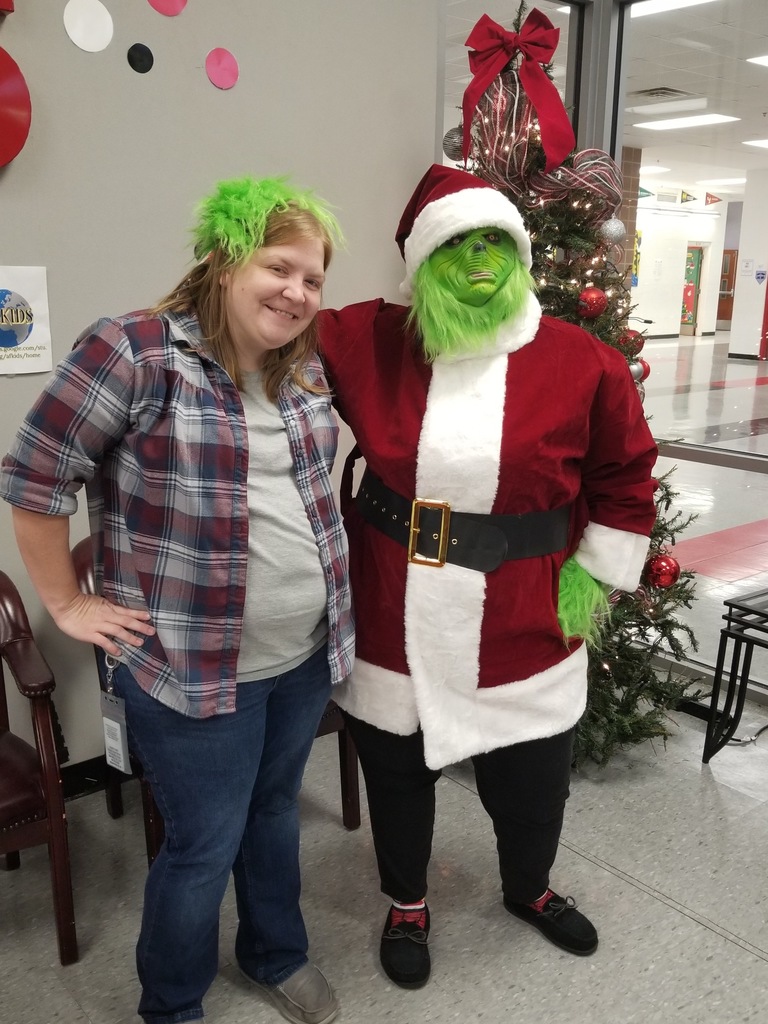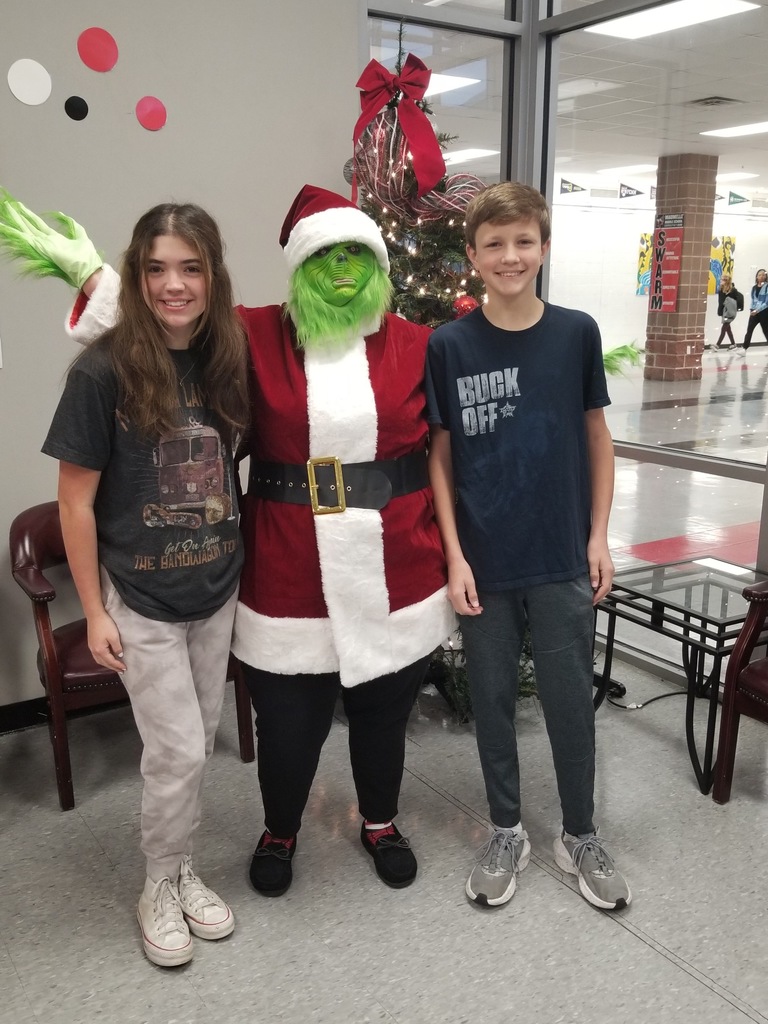 Many of our teachers and staff have decorated their doors and/or a bulletin board with holiday themes. Look how creative they are! Go Stingers!!!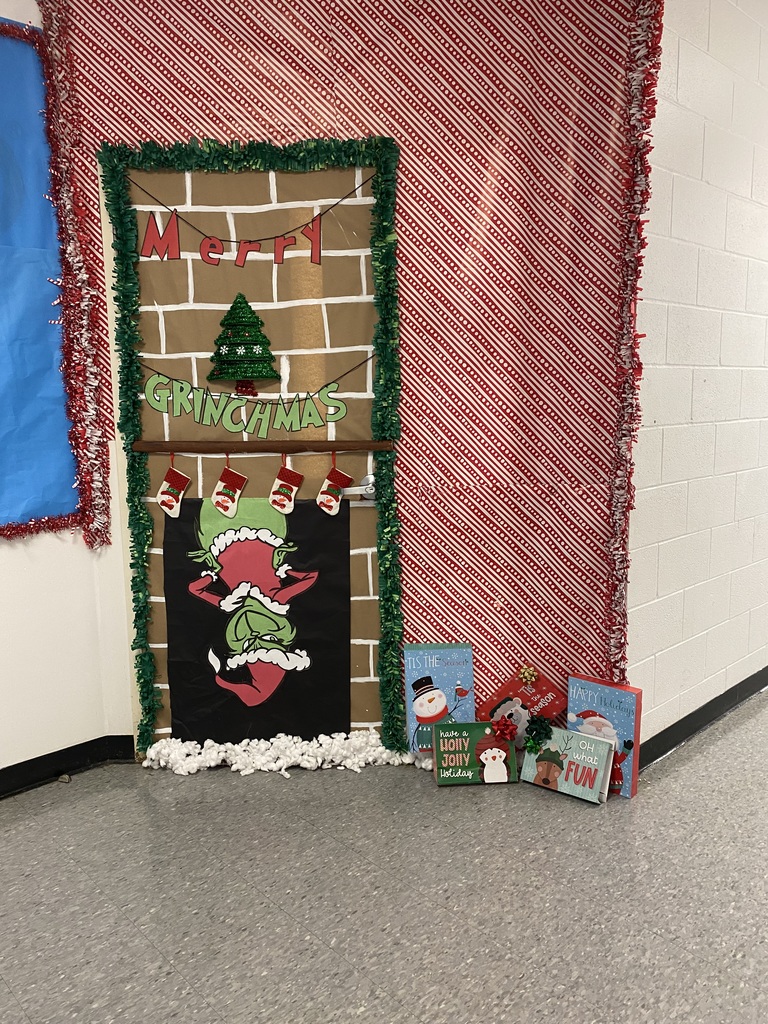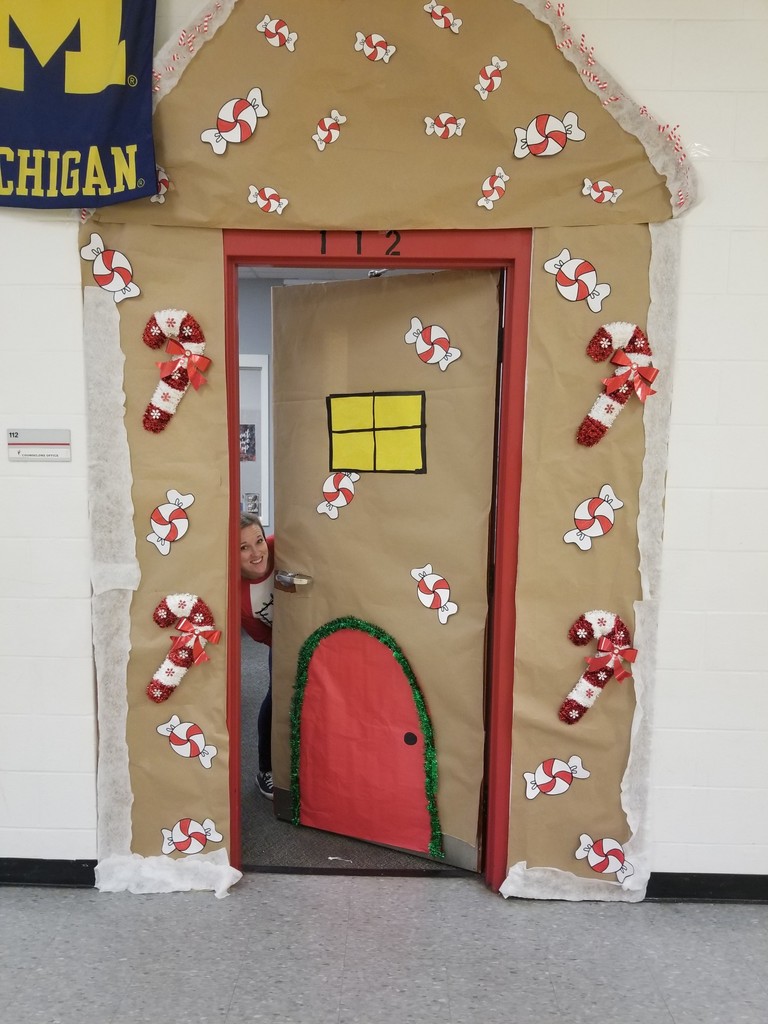 Carol Crain, a custodian at MAUMELLE MIDDLE received the 2nd quarter Inspiration in Education award at Tuesday's board meeting. Crain's dedication to her school, students and staff is impressive. Congrats Carol!
https://www.pcssd.org/article/940970
#pcssdproud #equityandexcellence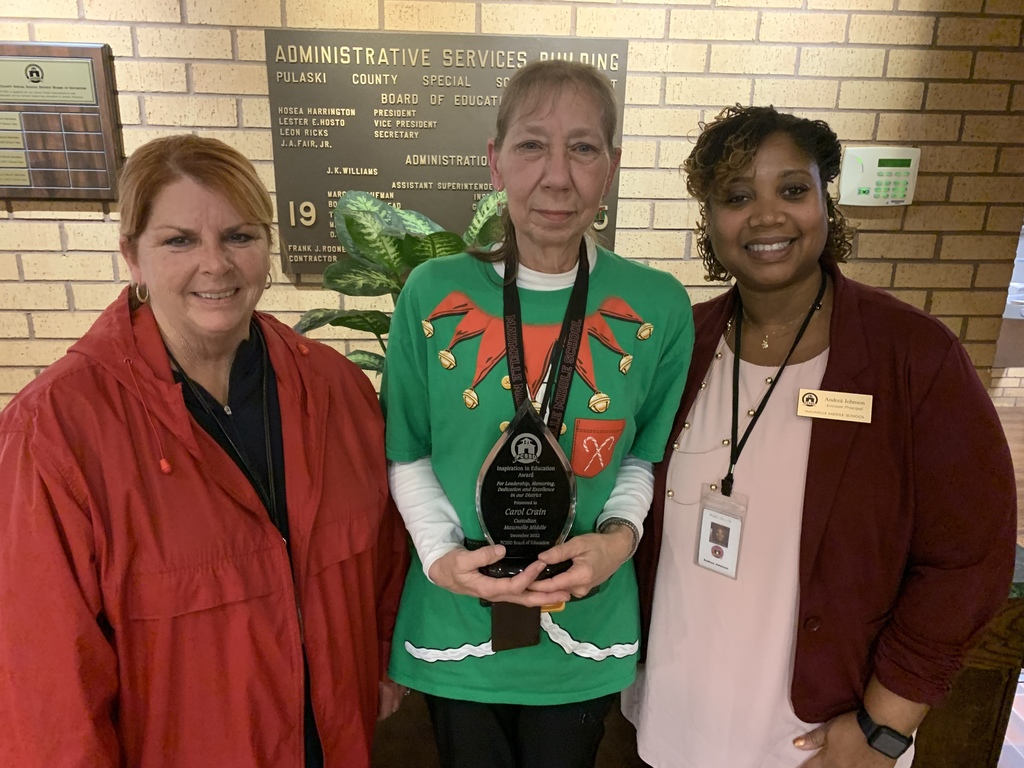 Yearbook Business Ads are now on sale! Showcase your business in this year's Maumelle Middle School yearbook. We appreciate your support! The order deadline is January 20, 2023 and the website for placing an order is jostensadservice.com/business Go Stingers!!!

Ms. Boyd's Art classes made a variety of Christmas trees for a project. Pictured are several of the trees on display in the Library Learning Center with a few of the artist. Go Stingers!!!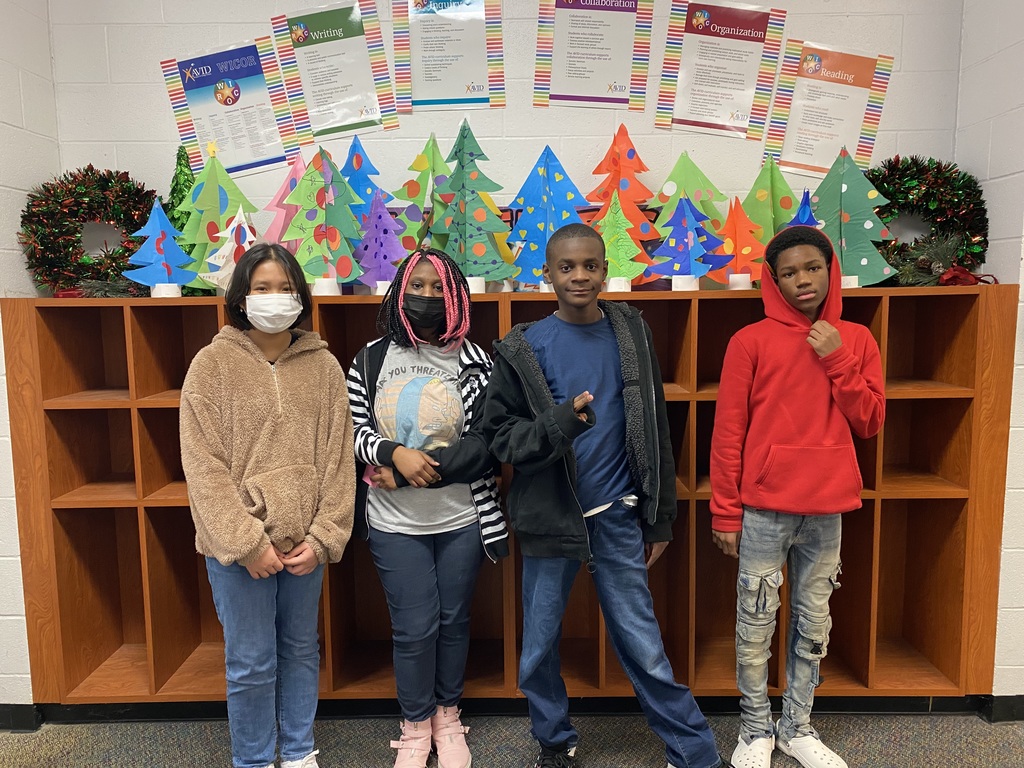 The Maumelle High School Choir visited our school this week to perform for our students and promote the high school choir program. They did a great job and we appreciate their talent!